Job Opportunities
Omega Metals takes pride in providing superior craftsmanship to all of our customers and clients. The unique talents and abilities of each of our employees are extremely valuable to us. It is through highly skilled employees that we provide quality service and maintain the standard of excellence that sets Omega Metals apart from others in our industry. Hard work, innovation, and commitment are essential to our mutual success.
Omega Metals is always looking for talented individuals with a high degree of personal integrity and willingness to work hard every day. Our employees start out at a competitive wage and have regular opportunities for pay increases and advancement. We provide steady work and pay that can support a family.
If you are a drug free, high caliber individual looking for a challenging and rewarding job, please see the attached application.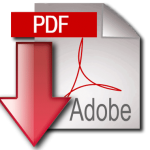 Job Description
♦   Ability to work well with your hands.

♦   Ability to work with a variety of hand tools, including nail guns.

♦   Ability to work with drills and saws.

♦   Traveling out of state is a big part of the job.

♦   Must be willing to learn multiple applications including: siding (vinyl and Hardie plank), soffit & fascia, rain gutter, and metal roofs.